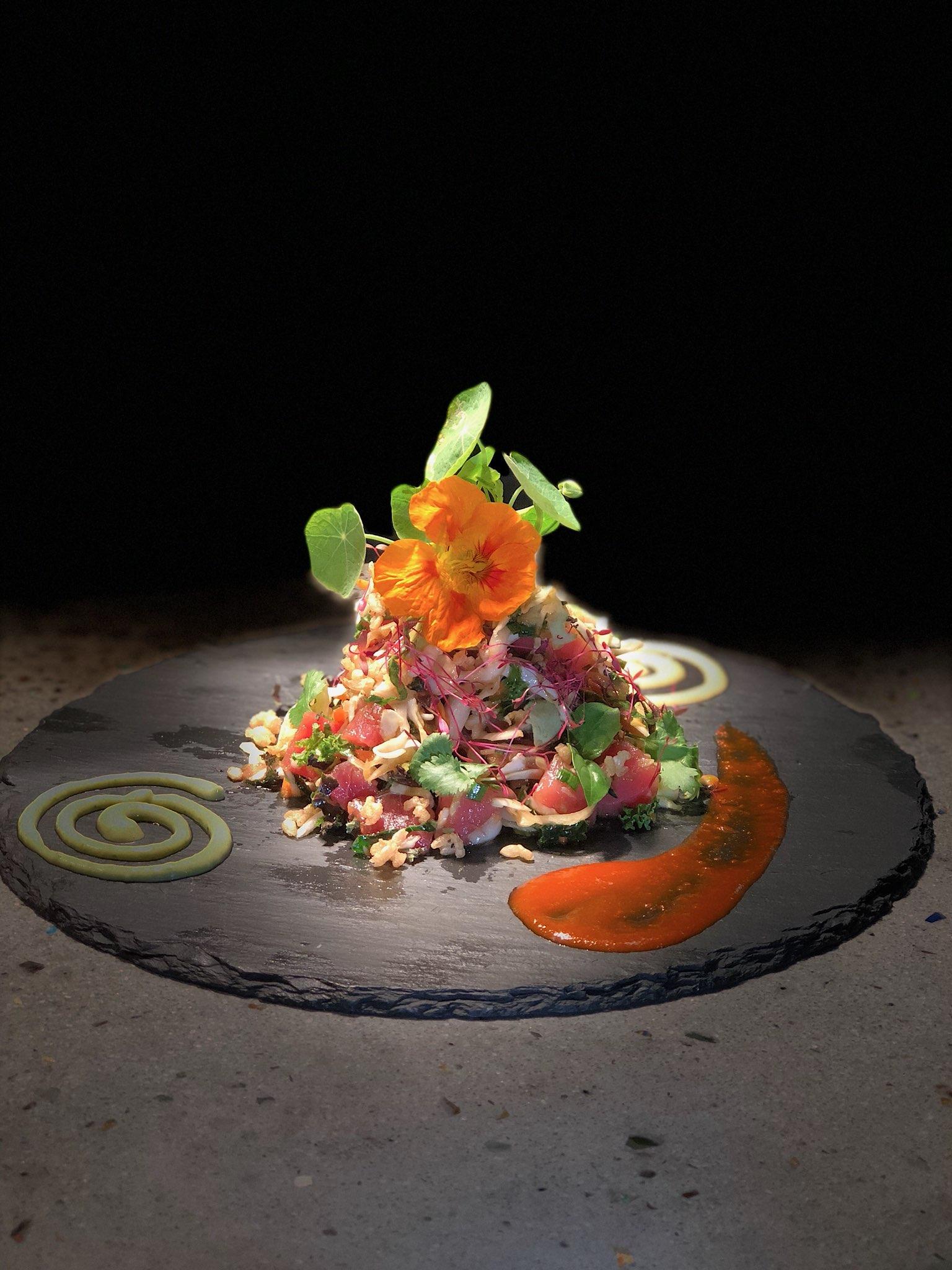 Chef Adam Navidi named "Chef of the year 2018" by the Southern California Food Writers Association
Call (714) 970–7021, or book online with OpenTable.
Reservations recommended for parties of 6 or more.
Live within a few miles of our restaurant? Have it delivered right to your door!
Oceans and Earth is the premier farm to table and seafood dining experience in all of Southern California!
Located in Yorba Linda, Oceans and Earth offers organic dining from Chef Adam Navidi's owned and operated award winning aquaponic garden.
The name Oceans & Earth was created to showcase the relationship we have with Nature! Through the research we are doing at our farm to the transparent business model we have created we are doing our part to help educate the next generation on how humans and nature evolve together in sync with each other!
As a farmer, I'm reminded every day how nature teaches us patience and perseverance! Fall is time for planning and planting as the cooler weather helps us increase production of leafy greens while still enjoying the 300+ vine-ripe tomato plants growing undercover. I enjoy the cooler days and extra hands that volunteer during this time of year to help at my aquaponic farm, Future Foods Farms. It's our vision at O&E to build a small greenhouse on the patio where we can build community and showcase our state of the art growing methods, if you would like to learn more or get involved please let us know!
In The News
We have been featured on select news channels and media outlets helping to educate the public about our sustainable farming techniques that have been used by many ancient civilizations. Through modern technology and years of knowledge, our organic products become one of our best features.
OCEANS & EARTH WINS BEST GLUTEN FREE RESTAURANT IN THE COUNTRY 2019!
Phone
(714) 970-7027
Location
20305 Yorba Linda Blvd. Yorba Linda, CA 92886
Hours:
Monday -Closed
Tuesday 4pm – 9pm
Wednesday 4pm – 9pm
Thursday 4pm – 9pm
Friday 4pm – 11pm
Saturday 5pm – 11pm
Sunday 5pm-9pm
EARLY BIRD HAPPY HOUR
Tuesday through Friday
4pm to 6pm
LATE NIGHT HAPPY HOUR
Friday and Saturday
9pm to 11pm